Ini adalah no.10 dua arah ritsleting nilon, ritsleting ukuran rantai gigi lebar 10mm, lebar pita adalah 40mm. Ritsleting nilon 10 nilon gigi dan pita ini berwarna hitam, dua larik bahan metal otomatis terkunci, tarik pada logo bisa disesuaikan, bahannya bisa dipilih. Jenis ritsleting nilon tipe X ini cocok untuk tenda, lemari, gorden jendela dan tas pvc besar.

| | |
| --- | --- |
| ITEM NAME | No.10 Two Way X Type Nylon Coil Zipper |
| MATERIAL | Nylon thread and polyester tape |
| SIZE | #10 teeth width 40mm |
| COLOR | Black teeth and black tape |
| TYPE | two way nylon Zippers |
| MOQ: | 1000 yards per color and style |
| PACKAGE | 200 Yards/roll,each roll 3.2KG |
| CERTIFICATE | SGS, TUV, BV |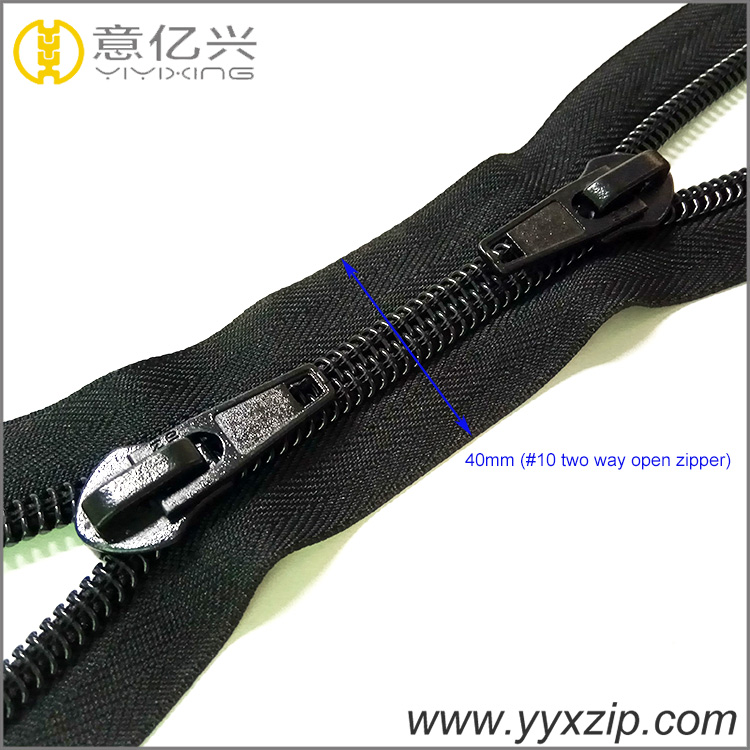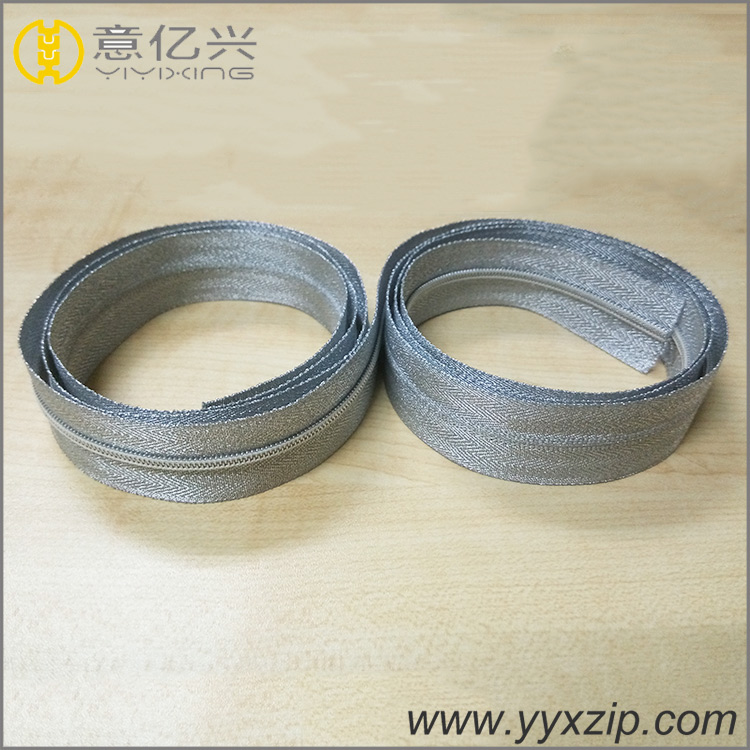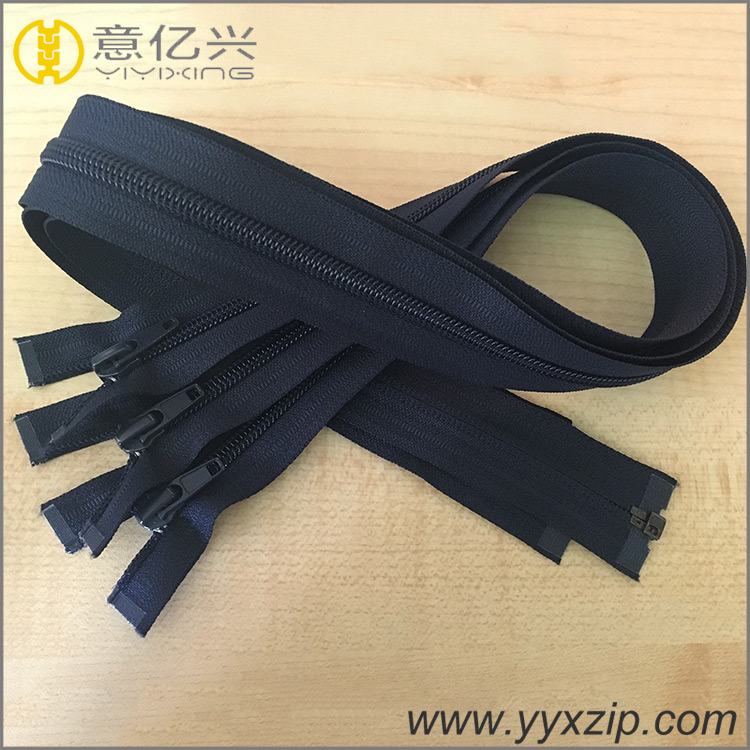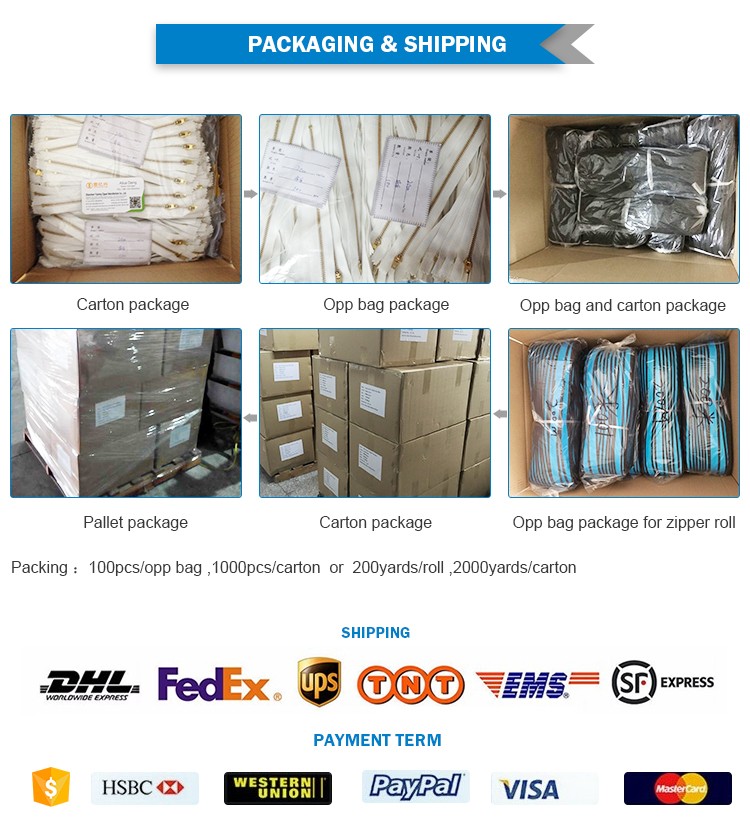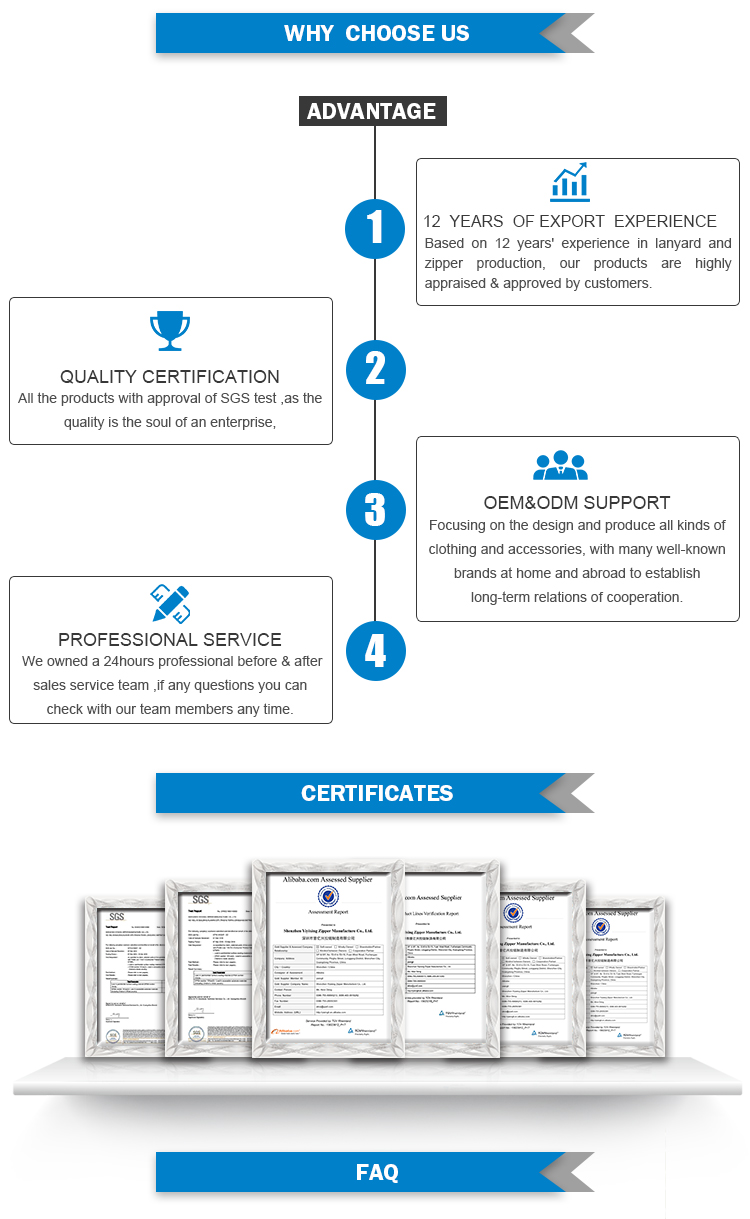 T: Apakah Anda produsen untuk No.10 Nylon Coil Zipper? Apakah Anda memiliki audit pabrik?
J: Ya, kita punya pabrik sendiri di Shenzhen.
T: berapa harga terbaik anda? Dan apa metode pembayaran yang bisa Anda terima?
J: Kami akan mengutip harga terbaik sesuai dengan jumlah Anda, jadi saat Anda melakukan penyelidikan, beri tahu kami jumlah yang Anda inginkan. Kami bisa menerima pembayaran via T / T, PayPal, Western Union.
T: Apa MOQ Anda? Dapatkah saya memadukan gaya dan warna?
J: Untuk No.10 Two Way X Tipe Nylon Coil Zipper, MOQ adalah 1000 yard per ukuran dan warna. Gaya dan warna campuran diterima untuk pesanan besar.
T: Bisakah kita menyesuaikan warna dan ukuran dan rekaman dengan logo kita sendiri?
J: Ya, warna dan ukuran yang disesuaikan baik-baik saja, dan kami dapat membuat logo dan desain Anda pada produk, namun biasanya biaya cetakan dibutuhkan, dan dapat dikembalikan untuk pesanan besar.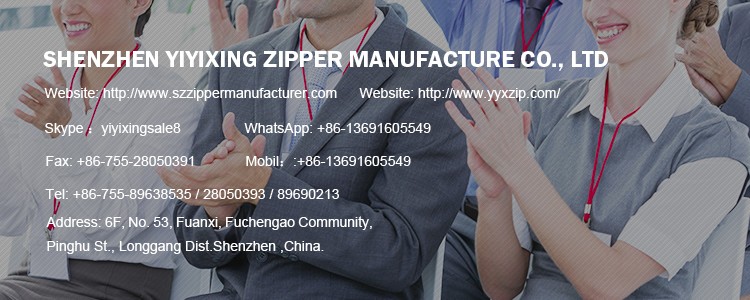 Kategori Produk : Ritsleting > Nilon ritsleting